Google Wonder Wheel
In may 2009 Google released a new search tool called the" Google Wonder Wheel". The Google Wonder Wheel shows related search terms to your primary search or niche enabling you to explore more related keywords which give you more options and information. You can then click on one of the related keywords which will then generate more related searches.
If you can imagine a bike wheel with lots of spokes, the inside of the bike wheel is your initial search and the spokes are all the related searches, which can then be broken down again and again to produce more related searches. Sounds like a very handy tool which has many worthwhile purposes. Check out my step by step instructions:-
How to use the Google Wonder Wheel
1. Enter your keyword or phrase in the Google search field.  For this example we will use Internet Marketing:-
2. After your search results appear, click  "Show options" then scroll down and click Wonder Wheel:-
3. Your Wonder Wheel will then appear looking a lot like the sun with Internet Marketing in the middle then other related keywords to your original search on the end of each sun beam:-
4. Then use your Google Wonder Wheel to expand your search even further to find more related keywords:-
The Google Wonder Wheel is a free tool which is very simple to use, it helps you find what you are looking straight away and best of all it is heaps of fun to use.
Keyword Research using the Google Wonder Wheel
Using the Google Wonder Wheel to uncover Long Tail Keywords relating to your niche is a fantastic way to discover less competitive keywords that are more profitable.  There is nothing worse then spending hours on keyword research, only to find your keyword is way to competitive, this tool enables you to find less competitive keywords or phrases around your niche.
It is a great way to start your keyword research then refine it using Market Samurai, i have included a short video from Youtube on how to use the Google Wonder Wheel and some other cool features.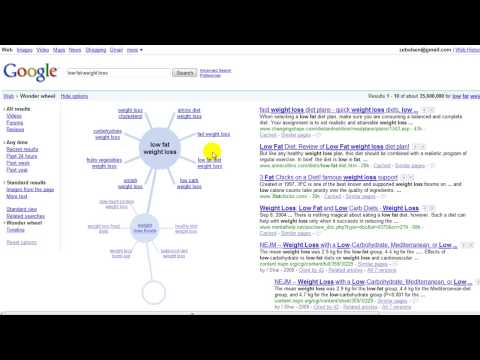 Regards
BelindaO